Helping Millions of Aussies Experience Gut Relief
Natural & Gentle Colon Cleanser
Overnight Cleanse is a natural colon cleanser that uses the power of Magnesium, Oxygen and Aloe Vera to refresh & reset your gut. Take it in the evening and let it work while you sleep!
More Info
Advanced Gut Relief
Formulated to relieve digestive discomfort, indigestion, gas/bloating and aids in the removal of intestinal threadworms/pinworms, based on traditional Western herbal medicine.
More info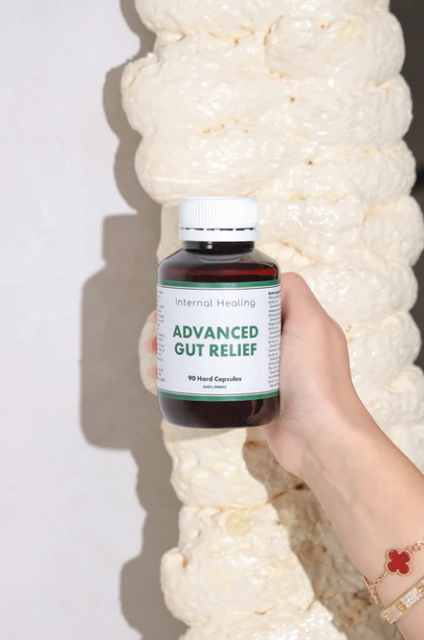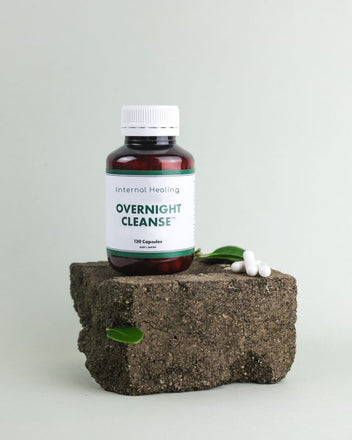 Benefits
• Reduce gas and bloating
• Relieve constipation and cramping
• Maintain and support healthy bowel function and regularity
• Maintain and support energy levels
• Maintain and support general health and wellbeing
restore your gut health
When toxins accumulate in the colon and proper elimination doesn't occur, our colon becomes compacted with wastes and our health is compromised. Some subtle signs of toxin overload and a backed up colon include:
• Constipation
• Gas/bloating
• Brain fog
• Low energy levels
• Unusual smelling body odour
• Physical aches and pains
• Skin issues

The Overnight Cleanse is formulated to support healthy bowel function and gently clings to compacted stools and toxic buildup in your colon and breaks them down in a way that makes them much easier to pass out of your body – NO CRAMPS or STRAINING!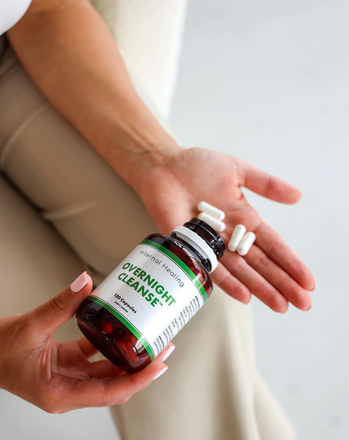 Protect your digestive system
• NO harsh laxatives, stimulants or chemicals
• NO bad-tasting teas, drinks
• NO uncomfortable gut cramping
• Does not cause dependency
• 100% All-Natural to work with your body
• 100% Gluten Free, Vegan and Kosher
• Made in Australia
Testimonials

The best on the market! Have been using for over 3 years now and recommend it to everyone I know!
– Suzanne C.

Amazing product! Doesn't upset my tummy. Very natural and true to the description.
– Ronda D.

Fantastic product- provides a cleanse with no cramps. Highly recommend
– Gina R.

The best thing I have ever used to start making me go regularly absolutely love them
– Nicole B.

I've experienced severe constipation for years and even tried harsh laxatives that caused me nothing but pain. Trying your overnight cleanse was my last resource and I'm so happy that I gave it a shot because it's been a life saver I take it every night and it's been a miracle saver I can't rate this product enough
– Kata R.

Wow it works!! What a great cleanse (clean out) of the bowels with no pain what so ever. I've been looking for a product like this for years thanks to your product I can relax now knowing I can use this overnight cleanse with safe and effective results!! 5 stars!!
– Linda K.